Providing oral healthcare treatments and education for those who need it the most.
The Town Hall Foundation is the charitable arm of Town Hall Dental, focused on the mission of providing essential oral healthcare treatments and oral health education for people with significant dental needs.
Welcome to Town Hall Foundation
The foundation was created with the aim of supporting at-risk individuals, as well as promoting the benefits of oral healthcare to young children and adults.
Our vision as a Foundation is simple and can be summarised with our three core beliefs: 
Educate the next generation on oral hygiene practices
Provide dental care for those in our community who need it most
Support organisations whose work ties in with our goals

Town Hall Foundation is focused on providing oral healthcare to the most vulnerable individuals in our community. The treatments we provide help build confidence in those who are impacted by homelessness, to lessen any associated challenges that may affect their employment prospects. Town Hall Foundation understands that lack of confidence and poor mental wellbeing are huge roadblocks for vulnerable people who are seeking work, and poor dental hygiene is deeply interconnected with these issues.
Town Hall Foundation aims to dramatically increase the quality of life of individuals they work with and strengthen their ability to find future success. 
The patients we treat at Town Hall Foundation often have multidisciplinary dental needs and require advanced care. Many of the people we work with are at-risk in other areas and have difficult backgrounds, such as a history with suffering from domestic abuse or undertreated mental health diagnoses. In response to this heightened need, Town Hall Foundation provides a mental health wellbeing practitioner and a team of care coordinators to assist patients at every step of their treatment. 
Town Hall Foundation is also deeply committed to oral health education. We focus our efforts on reaching early age children in schools, as well as developmentally disabled individuals, whose age groups range widely. The foundation sees this as important preventative work, which will encourage proper oral hygiene from an early age and lessen the need for expensive treatments in adulthood. Educating people on oral hygiene practices leads to healthier communities overall, as well as decreased financial strain on the NHS, which is a substantial goal of ours.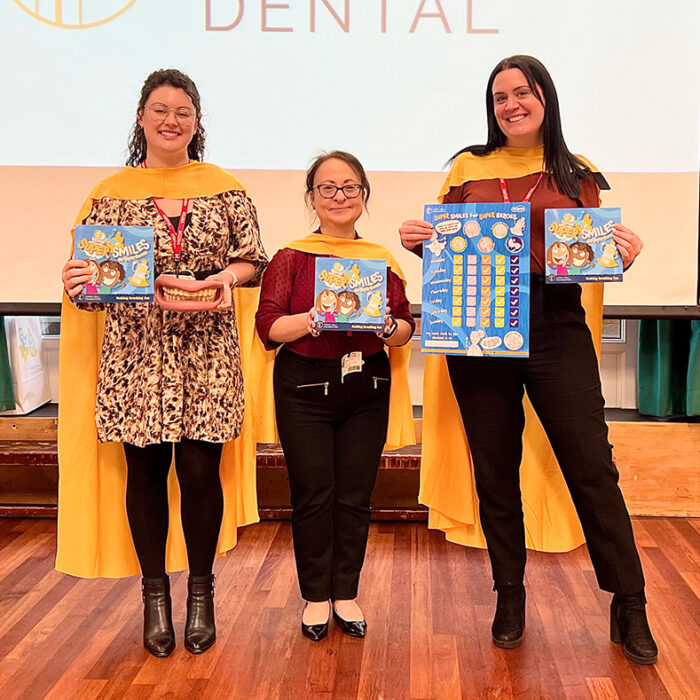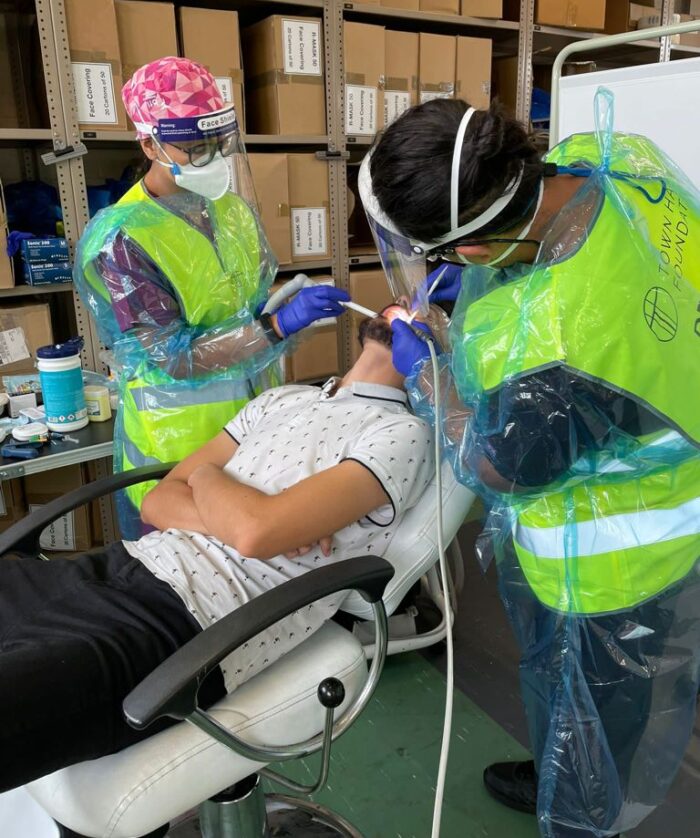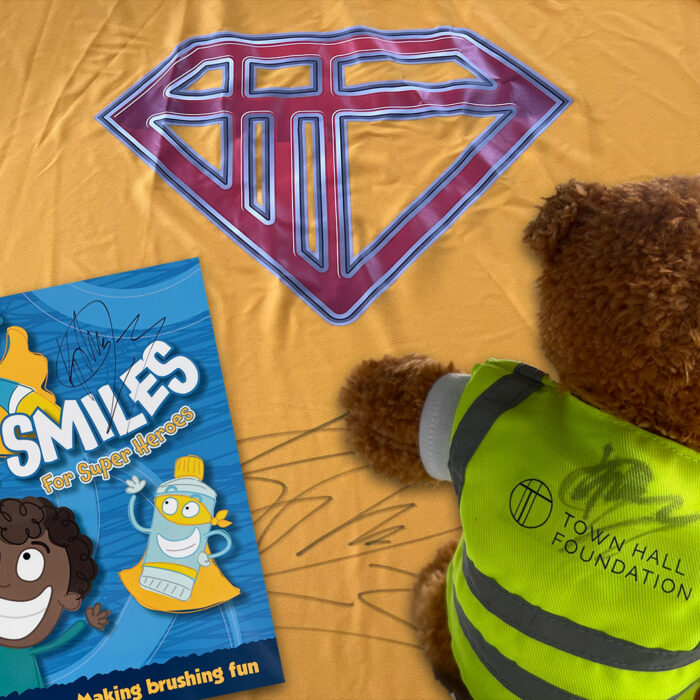 The Kalvin Phillips Super Signature Raffle!
This June, Town Hall Foundation are raising funds for our Oral Health Education Programme in special needs schools throughout West Yorkshire.
Our Town Hall Foundation Children's Ambassador, Kalvin Phillips, has signed a Town Hall Foundation Super Hero Cape, A Super Smiles for Super Heroes children's book and our friendly Taylor the Teddy bear to help raise £2,500.
To aid us in our venture, and for a chance of winning this unique package, enter 'The Kalvin Phillips Super Signature Raffle' for just £5 per entry.
We've recently acquired a new volunteer that will support our charity's projects and events – say hello to 'Taylor', the Town Hall Foundation teddy bear.
The name 'Taylor' was chosen by the public as a fitting tribute to the late, great Mandy Taylor MBE. Mandy who dedicated her life to helping those less fortunate than herself, tragically lost her 10 year battle with cancer in December. She was and will always remain an inspiration to so many.
Taylor the super cuddly Town Hall Foundation teddy bear is now available to purchase from Town Hall Foundation events and at Town Hall Dental reception. Complete with printed t-shirt and Town Hall Foundation high vis jacket, Taylor can be yours or a present for a loved one for just £10.00.
All profits raised will go towards Town Hall Foundation upcoming projects.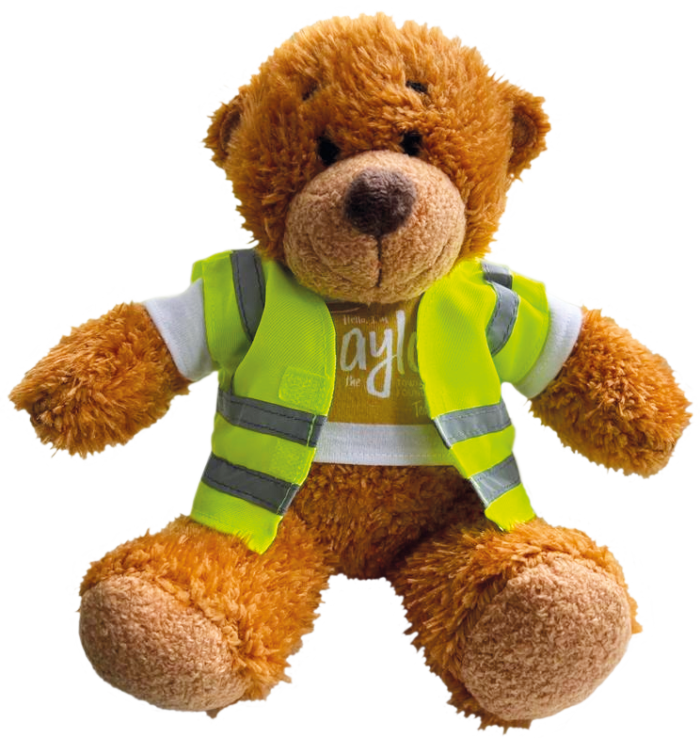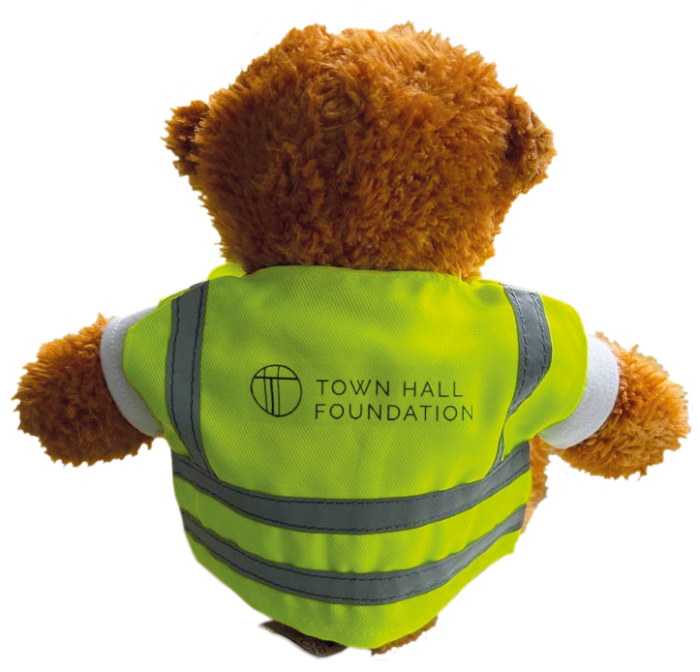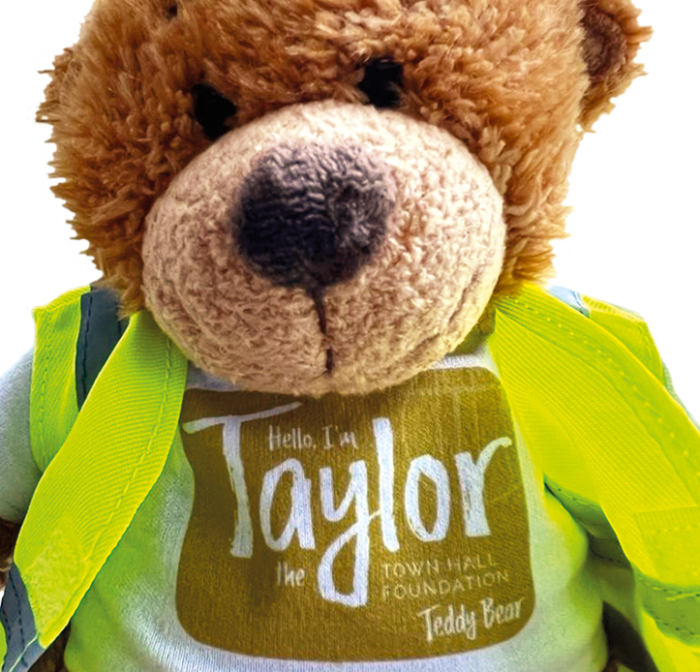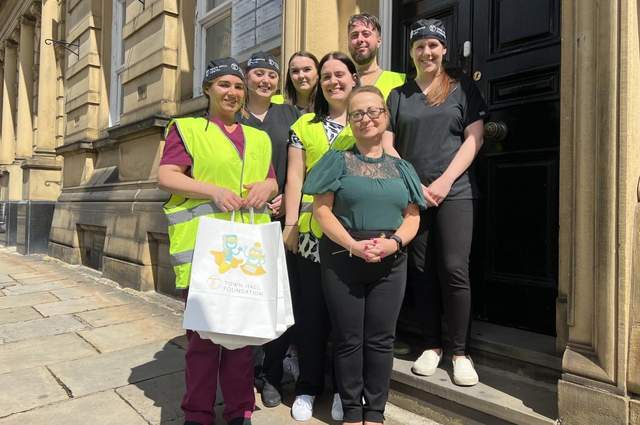 Town Hall Foundation, the charitable arm of leading West Yorkshire dental practice Town Hall Dental, has received almost £10,000 worth
Read More