After many years in the making, hundreds of outreach visits, thousands of toothbrushes, and countless fundraising activities, we are still only just getting started. With the hard work and determination of our amazing team headed by Rachel Dilley, of Town Hall Dental, we are pleased to announce some fantastic news: we have earned Charity Status for The Town Hall Foundation.
What does the Town Hall Foundation do?
Firstly, the goal of the Town Hall Foundation is to make dental treatment accessible to people living in abject poverty, who urgently need these services. This is one of the top priorities in our charter. The North of England is one of the more socio-economically challenged areas of the UK in terms of these types of resources, and we believe very strongly that it is our duty to do what we can to ease this situation.
If that wasn't enough to sink our teeth into, we also teach dental hygiene to groups within our community, which include schoolchildren and adults with disabilities. Education is one of the most powerful tools we can offer to prevent dental issues in the long-term.
Additionally, we also support other local organisations, by partnering on outreach work, fundraising activities, and mutual promotion, which helps to spread our message to the wider community and encourage others to help where they are able.
Finally, we provide workshops, our teams hit the streets with organisations like Focus4Hope, and we regularly send groups of volunteers to Calais to provide urgent and essential care for those living in the most impoverished conditions at the refugee camps.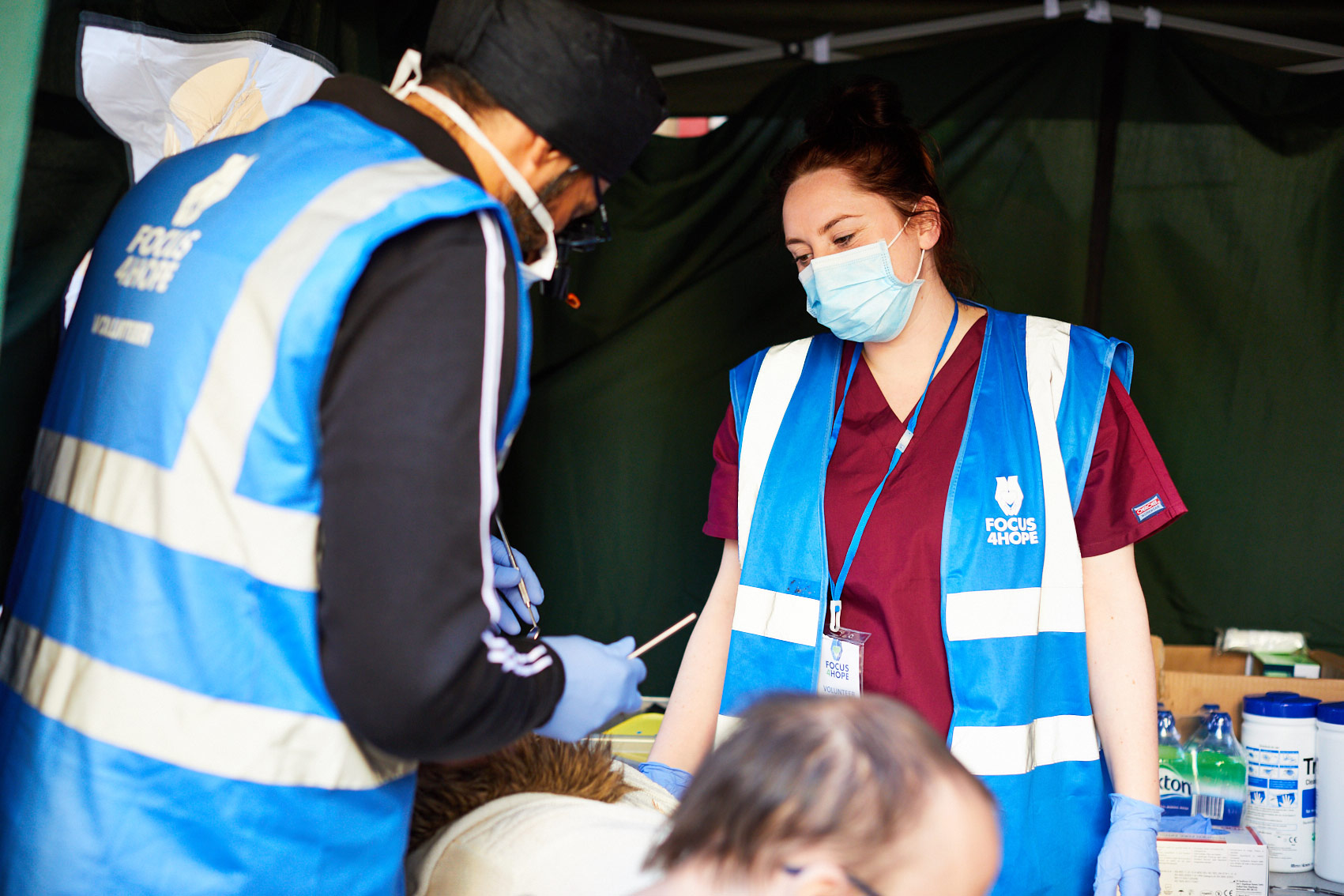 What does Charitable Status mean for The Town Hall Foundation?
Charitable Status for the Town Hall Foundation means a lot more than just a simple Registration Number. Our official status represents thousands of hours of input from each and every person who has volunteered their time or resources to us over the years. Without those volunteers from all over The North, who have given their support freely and tirelessly, we couldn't achieve the wonderful things we are able to achieve.
The Town Hall Foundation's charitable status will not only spur us on to do bigger and better things, but will also help us assist more people by expanding our reach. We have many plans for the future, and we'd love for you to be a part of that journey.
What can you do to help?
We are deeply grateful that our community has been so supportive and eager to help us in our mission. By generously donating or offering to volunteer, individuals like you can facilitate the growth of The Town Hall Foundation.
If you are interested in getting involved in any capacity, please visit The Foundation Web Page, follow us on social media. Support can be given in the form of a monetary donation, assistance with fundraising activities, or even a new idea that you would like to bring to the table. The possibilities are endless with the support of a caring community.